Custom Boat Rigging
Manitowoc Marina is Lake Michigan's most complete custom boat rigging facility. From replacement standing rigging and lifelines, to sailboat running rigging and sail handling systems, our highly experienced professional marine riggers will make sure you find the correct rigging solution the first time. All swages are created using our powerful hydraulic swaging machine for a strong connection you can trust.
Standing, Running Rigging, Lifelines
Cable or Rod Rigging
Sail Handling Hardware
Hydraulic Swaging
Because each job is different, please contact our service department for a job estimate
For Repair and Refit Inquiries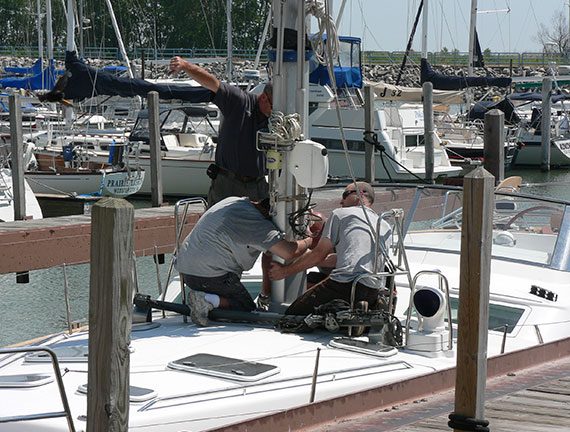 Ask Us Your Service Question
Have a service need or question? Send us a note using the form below and we will get back to you as quickly as possible.