All the Benefits of Summer Dockage without Leaving Your Boat in the Water
With Dry Storage, let us take care of your boat all summer long. When you want to use your boat, just give us a call and we will launch and have ready for you in a slip. When you are done using it, let us know again and we will pull it out for you until you are again ready. This convenient package let's you maximize your time on the water while keeping your boat in great condition all summer along.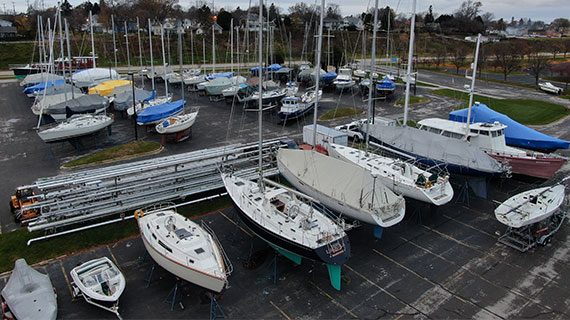 Summer Dry Storage & Unlimited Launch (Unassisted)
Launch at your own conveinece with DIY Style Outdoor Summer Dry Storage.
$365 in designated areas up to 24′
$580 in designated areas above 24′ 1″
---