TRAVERSE CITY, MI – Manitowoc Marina LLC, operators of Manitowoc Marina in Manitowoc, WI and Nestegg Marine in Marinette, WI are pleased to announce their expansion into Traverse City, MI. Manitowoc Marina Yacht Sales will be located at the CenterPointe Office and Marina Complex, a dynamic waterfront office and marina community of boat charters, yacht sales, and other professional services. This new location in one of the nation's top boating destinations allows Manitowoc Marina to expand their footprint of new yacht offerings – including Axopar Boats, BRABUS Marine, Cutwater Boats, X-Yachts, Baltic Yachts, and Rossiter Boats. "We are incredibly excited about our growth into Michigan and being able to better serve this important boating market. Our presence in Michigan has grown significantly over the past several years, and opening an office here will allow us to strengthen our efforts in the region." said Brad Eckhardt, Sales Manager at Manitowoc Marina.
Manitowoc Marina has experienced strong growth of the Axopar and BRABUS Marine lines in Michigan, and further growth of these two leading European manufacturers will be the focus of the new office. Axopar makes unique powerboats from 22 to 45 feet that perform well in all sea states – making them ideal for Lake Michigan's changing weather conditions. BRABUS Marine comes from a partnership between Axopar Boats and BRABUS Automotive – creating ultra-luxurious and powerful yachts built on the cutting edge Axopar hull design. "Whether anchoring off the Manitous or zipping through the Straits of Mackinac, our existing Michigan clients absolutely love the adventures that their Axopar and BRABUS boats allow, and we are delighted to bring that same experience to a broader market in Michigan." said Rich Larsen, President of Manitowoc Marina.
For more information about Manitowoc Marina's expansion into Michigan, visit their website at: manitowoc-marina.com/michigan. There you can also find information about Axopar Boats and BRABUS Marine, in addition to all boat brands offered by the company.
For more information, contact: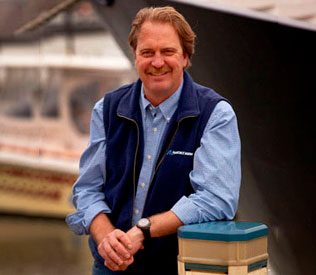 Rich Larsen, President
Manitowoc Marina, LLC.
---
MANITOWOC MARINA, LLC is the operator, and owner, of Manitowoc Marina and Nestegg Marine, respectively. The company offers full-service marina facilities, including dockage, storage, comprehensive service, new and used yacht sales, retail sales, and bareboat sailing charters. Manitowoc Marina is proud to be a Five Star Certified Marine Industry Dealership, the most rigorous certification in the marine industry.
Categories: Marina News
Tags: #Manitowoc Marina, #Traverse City